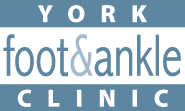 Welcome
Your feet are a very important part of your body. Through the years they will carry and move you over a lot of ground. In the average lifetime your feet will walk the equivalent distance of 6 to 8 times around the world. No wonder 3 out of 4 persons will develop a foot problem! Chiropody can help keep your feet healthy and pain free. Be sure to take steps toward your overall health and include a foot care specialist in your professional health care team!
We are moving!
We are excited to announce that we are expanding and moving to a new location in Aurora in mid-August, 2023.
Our new location is just 5 minutes east of our current Aurora location.
Visit us at our new address:
130 Hollidge Blvd, Unit B2
Aurora, ON L4G 8A3
(905) 713-2546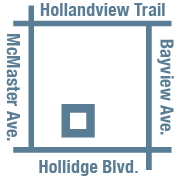 Foot Facts
The average person takes 8,000 to 10,000 steps in a day. Over a normal lifetime this adds up to more than 184,000 kilometres.
The skin on your feet is 20 times thicker than on any other part of your body!
See more facts
Please contact us at:
Aurora Clinic
42 Wellington Street East
Aurora, ON L4G1H5
(905) 713-2546
Google Map
As of March 2023, our Aurora address will be:
130 Hollidge Blvd, Unit B2
Aurora, ON L4G 8A3
Markham Family Medical Centre
3000 Hwy 7 East, Suite A202
Markham, ON L3R 6E1
(905) 480-1050
Google Map